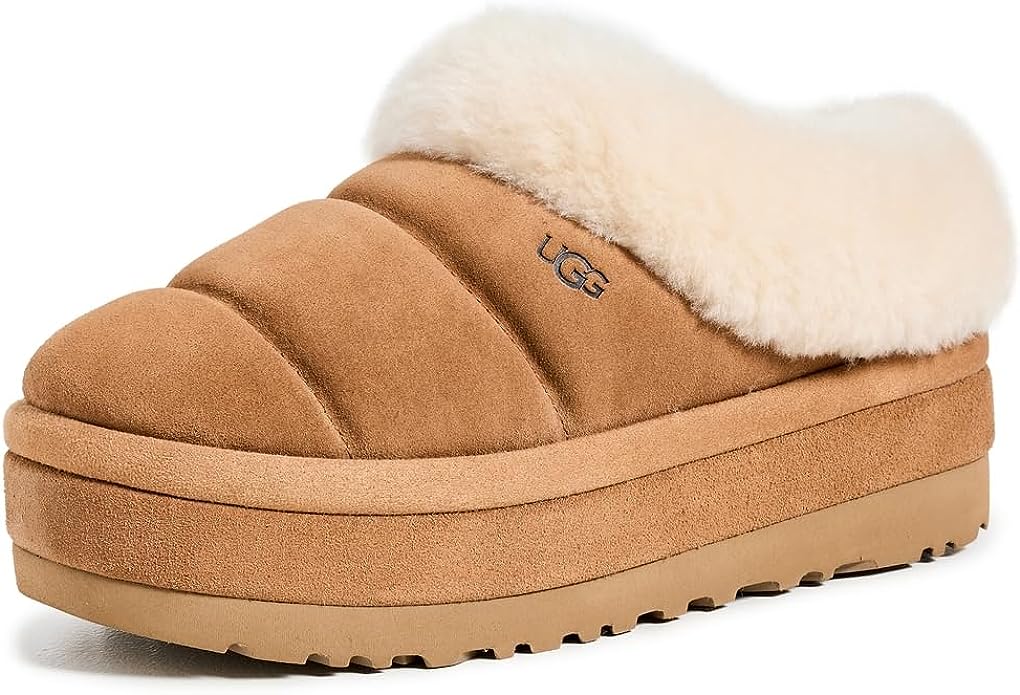 When it comes to footwear, style and comfort go hand in hand. UGG, the renowned brand known for its cozy and luxurious shoes, has combined both elements flawlessly with their platform UGG slippers. These slippers not only provide unparalleled comfort but also elevate your style game to new heights. In this article, we will explore the features that make these slippers a must-have for the fashion-conscious individual who wants to walk with style.
Elevated Platform Design
One of the standout features of the platform UGG slippers is their elevated platform design. Unlike traditional slippers that can look plain and uninspiring, these slippers boast a platform sole that adds height and a fashionable edge to your footwear. The elevated platform not only enhances your stature but also gives you a confident stride, making you feel like you're walking with purpose and style. Whether you're running errands, meeting friends, or simply lounging at home, the platform UGG slippers will make a statement and catch the eye of fashion enthusiasts.
Luxurious Materials and Craftsmanship
UGG is synonymous with luxury, and the platform UGG slippers are no exception. These slippers are crafted with sumptuous materials that exude both comfort and style. The upper is made with premium suede or leather, giving them a sophisticated and upscale look. The plush sheepskin lining provides a cozy and soft feel, while also offering temperature regulation to keep your feet comfortable in any season. The attention to detail and expert craftsmanship ensure that these slippers are not only fashionable but also built to last. With the platform UGG slippers, you can confidently walk with style and luxury.
Versatile Styling Options
The platform UGG slippers offer versatile styling options to suit your fashion preferences. Available in an array of colors and designs, you can find the perfect pair to complement your wardrobe. Whether you prefer a classic neutral tone or a bold statement color, there is a platform UGG slipper to match your style. Pair them with your favorite jeans and a cozy sweater for a casual yet chic look, or dress them up with a skirt or tailored trousers for a more polished ensemble. The versatility of these slippers allows you to create various fashion-forward looks that reflect your personal style and elevate your overall appearance.
Unparalleled Comfort
While style is important, comfort is equally crucial. The platform UGG slippers provide the best of both worlds with their combination of fashion-forward design and unmatched comfort. The elevated platform design offers superior arch support and cushioning, ensuring that your feet stay comfortable even after hours of walking. The plush sheepskin lining adds an extra layer of coziness and warmth, making your walking experience a delight. With the platform UGG slippers, you don't have to compromise on comfort to look fashionable. Walk with style and ease, knowing that your feet are pampered and supported.
In conclusion, the platform UGG slippers are a must-have for the fashion-conscious individual who wants to walk with style and comfort. The elevated platform design, luxurious materials, versatile styling options, and unparalleled comfort make these slippers a standout choice. Whether you're heading out for a day of errands or simply relaxing at home, these slippers will elevate your fashion game and make you feel confident with every step. Embrace style and comfort simultaneously with the platform UGG slippers and walk with confidence and flair.